About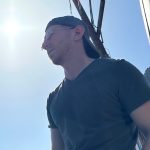 My name is Will Umstead. I'm a full stack web developer and writer.
My intent for this blog is to propagate my knowledge and experience to the rest of the world while continuing learn and connect with people who share some of the same passions that I have.
I enjoy learning, travelling, and engaging in meaningful conversations. These are the fundamentals for what I have found to create and maintain quality relationships, building the foundation for a quality life.